The Hog Roast Wrexham team have been providing food for local parties and events for over ten years, and we have many happy customers. W are proud to say that many are returning to us year after year. Our repeat customers are a real credit to our high quality services. Here at Hog Roast Wrexham, we know just how important the quality of the catering and food service is for the overall success of any event, which is why we always go the extra mile to get everything just right.
Catering for a special event is not easy. There is a lot to think about and it is easy to forget something important. However, organising the food for your guests need not be difficult. At Hog Roast Wrexham we have years of experience catering for all kinds of events. All you have to do is to call us, tell us how many guests you have, the kind of food you need and let us take care of everything else.
Hog Roasts and Catering for any Occasion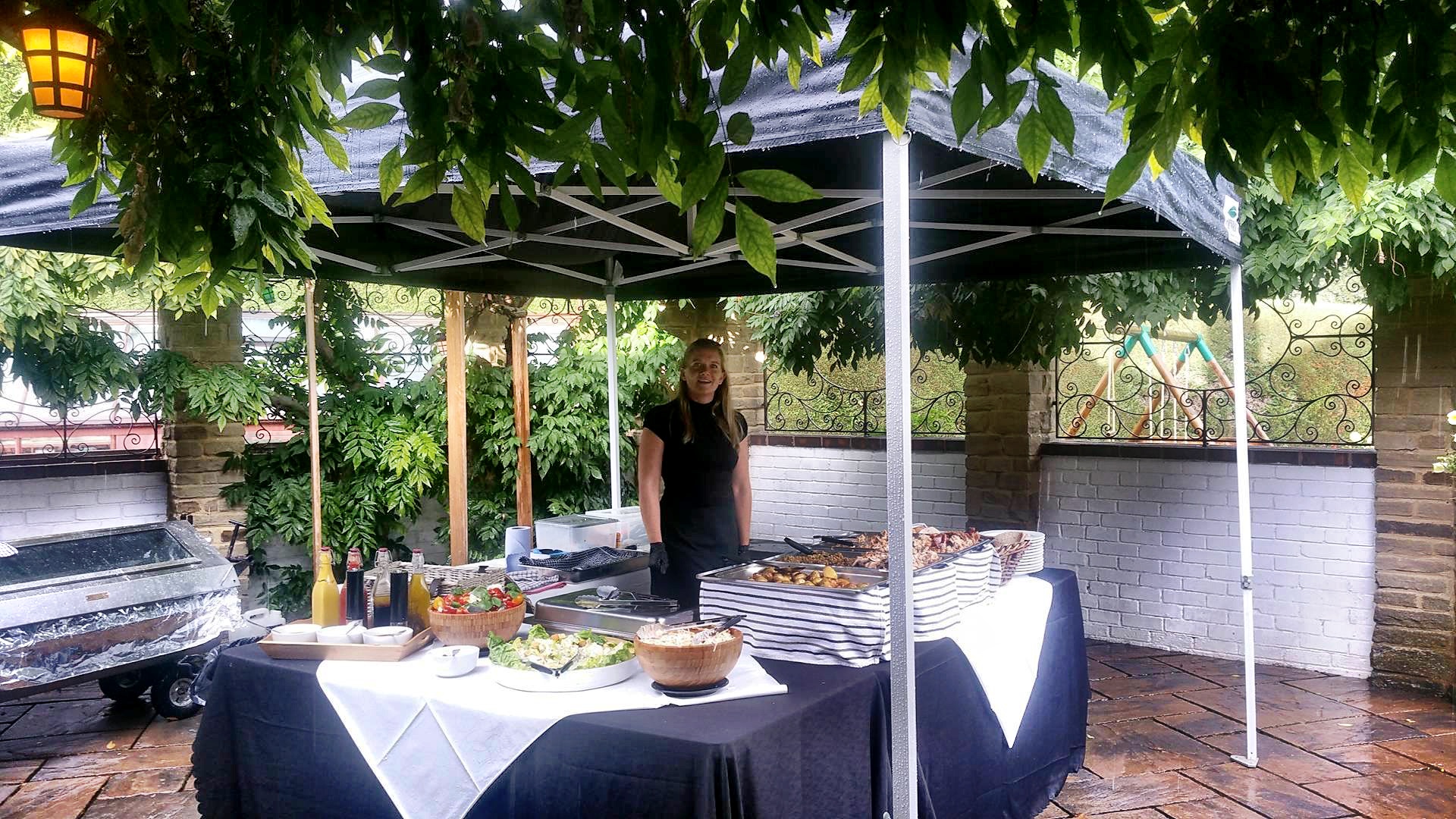 When it comes to the special day of your event our team will ensure we arrive with everything required to provide you and your guests with a memorable meal. Unforgettable flavours packed into a range of delightful dishes that will pack a real WOW factor!
The chefs who work at Hog Roast Wrexham use fresh ingredients to prepare a huge range of different party dishes. We can provide you with platters of Indian, Chinese or traditional finger foods. Our luxury and gourmet menus are very popular for weddings and corporate events. We provide food that all of your guests will enjoy and be talking about months later.
Supporting Local Businesses Using Local Produce
Hog Roast Wrexham loves celebrating what the landscape has to offer by sourcing only the very best local ingredients for all of our dishes. We also thrive on bringing people together in this border town by providing excellent food for all special occasions. Outdoor hog roasts in a woodland setting are our speciality, but we are so versatile, that so are grand parties in vast banquet halls.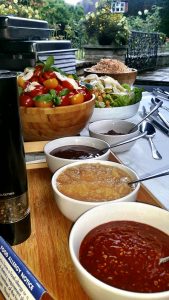 We produce feasts fit for any occasion, from low-key waterside gatherings for local canoe clubs, to medieval-themed parties. Our crowd-pleasing food will never be out of place at any event. Because our chefs are so experienced and resourceful, the Hog Roast Wrexham team can cook in any location and we always arrive several hours before your guests do, so we can freshly prepare everything at the venue.
We cater for such a wide variety of events and enjoy the challenge of new environments and experiences to add to our ever-growing repertoire. The venues where we cater may vary wildly, but the one thing that never changes regardless of where we are, is the quality and flavour of our hog roasts.
Hire a Hog Roast Machine from us
We understand that not everyone wants an outside caterer but instead they just need the tools for the job. Our hire packages are perfect for the enthusiastic chef who wants to have a go at hog roasting themselves. With delivery and collection from our team it makes your day stress free, and we can even include a succulent fresh hog for you to roast.
A hog roast is an affordable way to provide good quality food for your guests, especially for big groups of people. We can also provide food for smaller parties and will tailor our quotes accordingly. Hire us for your event and you will find yourself easily able to provide your guests with good food that they will really enjoy.